A "HOLIDAY CHEER CRAWL" AT TOWNSHIP 5 IN CAMILLUS – WED 12/14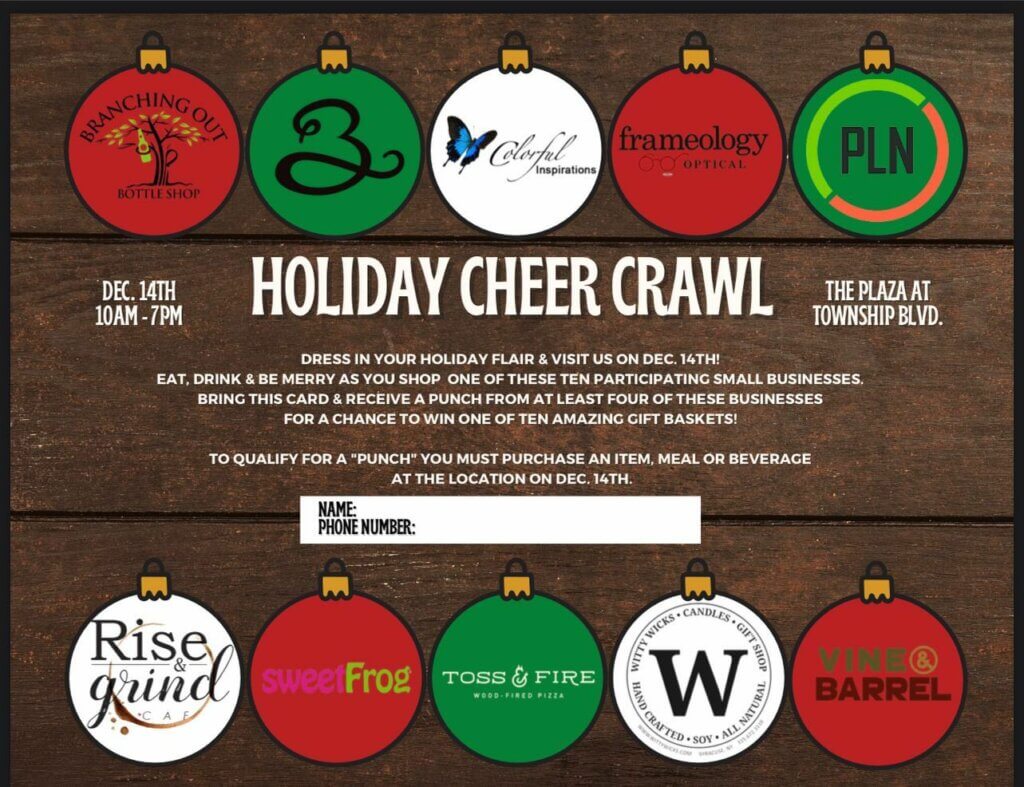 Looking for some holiday fun?? Township 5 is delighted to see our tenants come together and create some holiday fun…
The locally owned businesses at Township 5 over in Camillus are coming together to spread some holiday cheer this season. Ten of the businesses there are hosting a fun holiday-themed event giving away 10 beautiful gift baskets.
Dress in your holiday flair & visit on Dec. 14! Eat, drink and be merry as you shop one of these ten participating small businesses.
Those tenants participating are – Branching Out, Brasserie, Colorful Inspirations, Frameology, Project Lean Nation, Rise And Grind, Sweet Frog, Toss And Fire, Witty Wick, & Vine And Barrel.
The Holiday Cheer Crawl starts next Wednesday at 10 a.m. and ends at 7 p.m.