FRAMEOLOGY NOW OPEN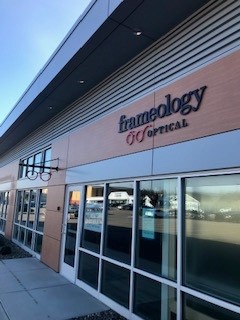 This week Frameology has now opened their second location on the west side. Stop in and check out their awesome eyewear, no appointment necessary.
What is Frameology Optical all about?
The idea of Frameology started a while ago, it just took some time to come to fruition.  Opticians are what I like to call the "pharmacist" of the optical world.  We specialize in lenses and prescriptions.  There are so many options in lenses, it's mind boggling!  We analyze every prescription and fit you with a lens that is the most optimal fit for your needs and lifestyle.  With today's technology changing constantly, it's our job to keep up with the times.
Then there are the frames… I love a colorful, fun, stylish, high quality and comfortable frame!  I decided to open my own dispensary because I wanted to carry some distinctive frames made from the best materials and the best designers.  You will notice the collections that I carry are not well known labels, but top designers in the optical industry.  All of the frame lines we carry are designed by opticians, they design frames just not to look good but to fit exceptionally well and last.  It's one of the only accessories that we wear 18 hours a day, 7 days a week, 365 days a year, so don't settle for anything less than the best.
How we work…
Since we don't have a doctor, you bring your prescription to us.  If you don't have it on you, we can always call the office and have it faxed to us!
Frameology Optical does not take insurance directly, however, we are happy to fill out any forms to help you get reimbursed by your insurance company.
Let me explain why we don't take insurance directly…
I want to be able to fit our customers with the BEST lenses that are available.  What I mean by that is… when a practice takes insurance they are told what labs to use.  I like to have the freedom to use the highest quality labs around the country and to fit any type and style of lens that is available, not just what a particular lab carries.   I also want to work with the best frame materials and to work with some of the most talented eyewear designers.  By not taking insurance, my hands are not tied to anyone except my customers needs!