IT'S A NEW YEAR… CHECK OUT ELITE PERSONAL FITNESS, A STRENGTH AND CONDITIONING FACILITY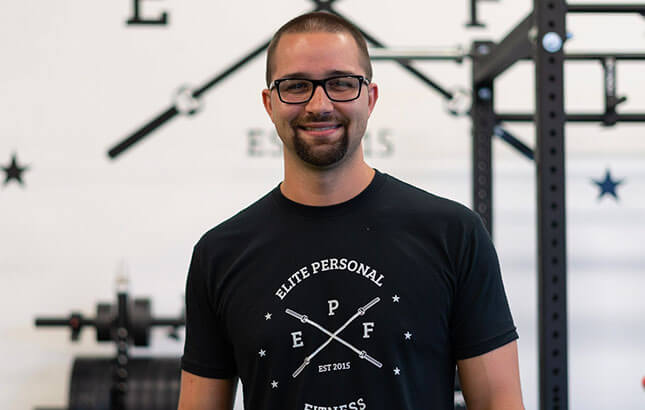 Elite Personal Fitness offers a specialized service that gives each member their own specific exercise program. Elite works with adults from all walks of life but also has a 12-18 YR old Athletic Performance program.
John Mossotti, owner of ELITE PERSONAL FITNESS focuses on 'putting the "right" back in fitness' EPF works with people who want to lose fat, gain muscle and feel better. John has worked with student athletes and professional baseball players. John supports veterans through the HEROES' MOVEMENT, which is a non-profit group that pays for vets membership for strength and movement support up to 4x per week at specific supportive fitness locations with individualized programs. Here's a statement from a local veteran, Rob Maniple, who has been a Heroes Movement member at Elite Personal Fitness: "I began my journey with John and Elite Personal Fitness in January of 2018. Like many, I tend to put myself last. I knew I needed to take care of myself; the demands of work, home and life in general have often times been so overwhelming that I didn't know where to start. John has dedicated his life to make his clients healthier. He has established a business with us in mind. He and his staff reach out to us. They notice when we are getting caught up, and they reel us back in. Last year, John went a step further and welcomed, with open arms, Veterans like me. John has teamed up with Heroes Movement to help vets take charge of their lives again through small group coaching at Elite Personal Fitness. I have a long road ahead of me, thank goodness I have John, Sierra, and the rest of the staff to pick me up when I am down. EPF has set the self improvement standard in Camillus and its surrounding areas. Thank you, John and staff. Sincerely, Rob Manipole."
In addition to the Heroes' Movement, John supports a charity every month. Some of the charities he has supported are childhood cancer research, the Murph Challenge to raising money for Seeing Eye dogs. John and his staff are trained by the best CSCS which is certified strength and conditioning standard.
Thanks to John & his team for keeping the community and our athletes in shape and at our best. Elite Personal Fitness will be doubling in size at Township 5 in summer 2020 🙂